I took my first steps with fashion brands such as Lee, Hanes, Lee Cooper in Christian Audigier's gang in 1989 before setting up my own design studio in the south of France in the early 90s.
I recently led the creative team from 1994 to 2019 in a renowned boutique communication agency, dedicated to clients representing the French art of living, from prestigious wine estates, tableware brands, cultural and gastronomic events such as L'Emile chefs' competition with Chef Alain Passard, the Avignon Festival, etc.
Mastering all communication media, from print to digital, from video to webdesign, I am also an accomplished musician and producer for various albums in different bands and sound design projects for the French radio and television channels (FIP, France 2, Arte, Canal Plus…).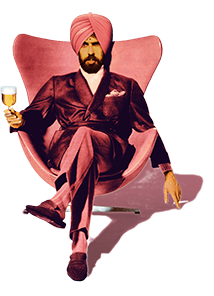 ORANGE 021
IS THE TONE
I KEEP FOR ME,
SELFISHLY…